The Blackbird™ 4K 8×8 HDMI® Matrix allows you to connect up to eight HDMI sources and independently distribute any source to any of eight HDMI displays. It supports video resolutions up to 4K@60Hz, 3D video, up to 16‑bits/channel Deep Color, and high‑definition multichannel audio, including Dolby TrueHD™ and DTS‑HD Master Audio™. The built‑in menu system and front panel LCD display allows you to independently control the EDID® information for each source device.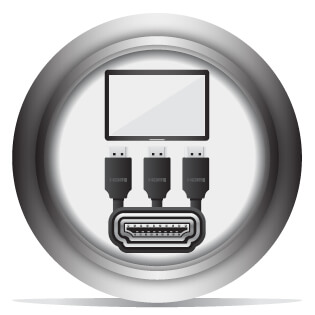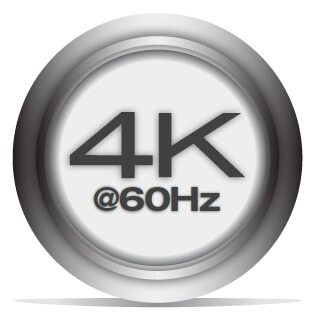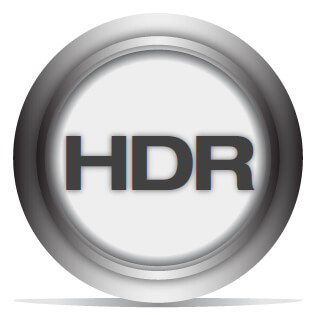 True Full 8×8 Matrix
4K@60Hz
Supports HDR
True Full 8×8 Matrix: Independently view any of the eight sources on any of the eight displays. Additionally, you can quickly and easily set all displays to a single source using the Output All button or connect each display to its correspondingly numbered source using the PTP button.
4K@60Hz: Enjoy video at resolutions up to 4K@60Hz 4:4:4 with support for the latest HDMI® and HDCP™ 2.2 specifications.
Supports HDR: High Dynamic Range (HDR) imaging allows you to enjoy a wider and richer range of colors, much brighter whites, and much deeper, darker blacks.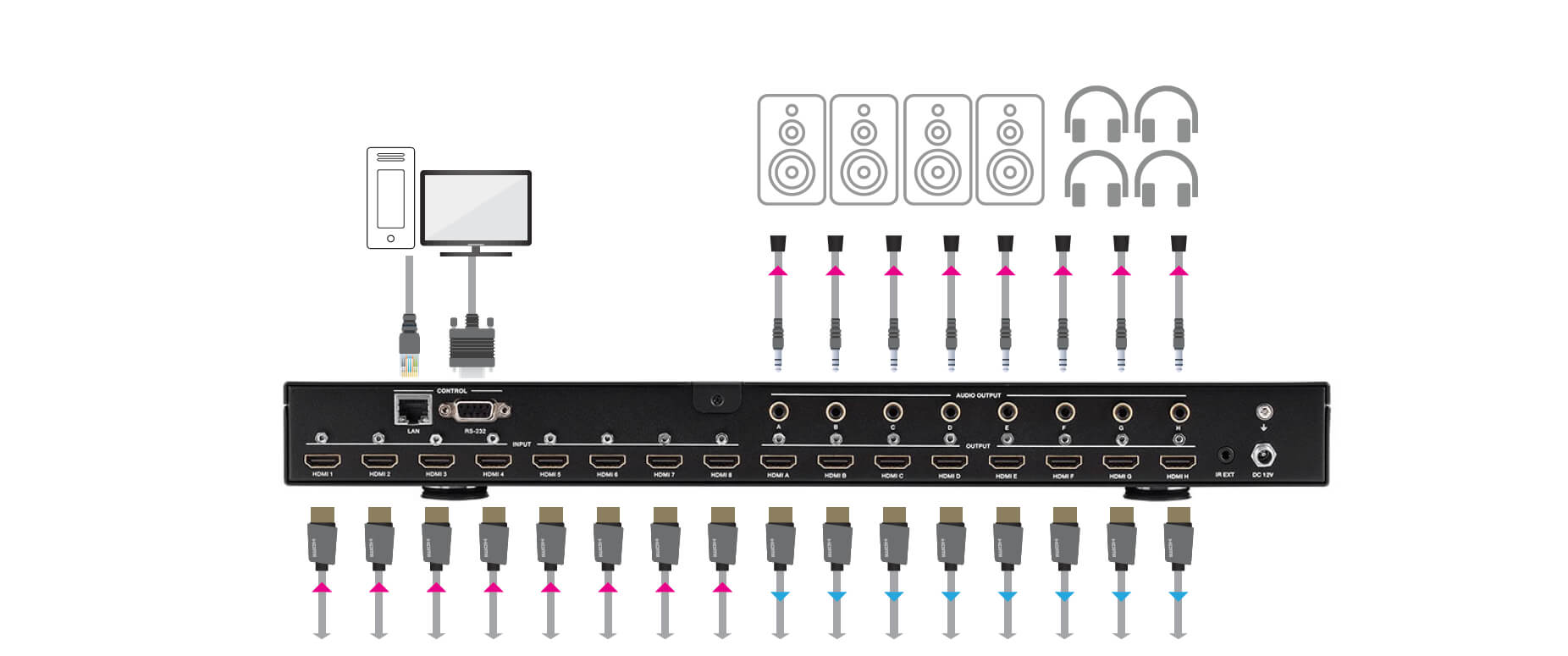 Features
---
Independently select any source for viewing on any display
Supports HDMI® video resolutions up to 4K@60Hz
Supports Deep Color up to 16‑bits/channel
Supports high‑definition multichannel audio, including 7.1‑channel LPCM, Dolby TrueHD™, and DTS‑HD Master Audio™
Independent EDID® control for each source
Front panel LCD display setup, control, and status display
Includes eight sets of infrared repeaters, allowing for remote control of any selected source device from any display location
Supports HDCP™ 2.2
Output All button allows for quick connection of all displays to a single source
Can be controlled using the front panel buttons, the included remote control, or a PC using an RS‑232 serial or Ethernet connection
Includes software application for PC control via RS‑232 or Ethernet